Just heard that Texas's asinine SB4 anti immigrant bill has been blocked by a federal judge a day before implementation. Now perhaps more undocumented people in Houston will make their way to safety in the midst of this catastrophic storm. It's conceivable that more than a few people's lives will have been saved by this decision, though it remains to be seen what will happen on appeal. Texas's useless governor is determined to push this point with the full support of the Trump Justice Department, furiously waving the bloody shirt of immigrant crime, murder, rape, etc., to make their bigoted followers happy.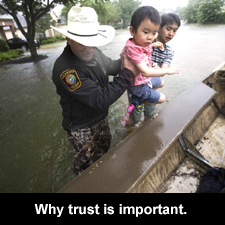 Of course, as police chiefs all over Texas and, really, across the nation know, the effect of this broad policy will be the precise opposite of what Trump, Sessions, and Abbott claim. It doesn't take a criminologist to understand how this works. The police don't have omniscience; they rely on people who see something to say something, as the slogan goes. Without the cooperation of people in the community, they can't effectively do their jobs. Undocumented aliens are not going to step forward if they believe that police will detain them because of their immigration status. The Texas Governor can assure them all he wants that if they haven't committed a crime they have nothing to fear – that obviously counts for nothing. The police would be severely constrained by this law. If they don't report undocumented individuals to ICE, they can be fined and even prosecuted. So what the hell is Abbott talking about?
The broader policy is the core problem here. We have a president and an attorney general dead set on targeting undocumented aliens. They have lit a fire under ICE, turning them into Trump's promised deportation force, which he mentioned during the campaign. What that has meant thus far – and what immigration attorneys are saying – is that in order to get their numbers up, ICE agents are grabbing the easiest people to get. It's not MS13 that has to worry; it's the young people they prey on, because they are the low-hanging fruit. This is particularly the case if (and I mean when) Trump cancels DACA. And again, if young, school-age people and their parents are afraid to talk to the police, how are the police going to protect them from gang members? Not going to happen.
So the result of this sickening policy will be Trump's vision: a higher percentage of the remaining undocumented will be lawbreakers. A self fulfilling prophecy.
luv u,
j