As promised, I wanted to scribble a few lines about the loss of Justice Scalia and the consequent shit-storm that has engulfed our nation's political landscape. I'm sure that most of your conservative friends have shared 10 and 20-year-old speeches by Chuck Schumer and Joe Biden as support for the insupportable position taken by the G.O.P. leadership in the Senate. You could do worse than to remind them that (1) both of those speeches were made in a year when there was no vacancy on the court, and (2) both speeches came something like a year after extremist justices were appointed by a Republican president and approved by the Senate without filibuster – in the case of Biden's speech, it was Clarence Thomas, who was approved by a Democratic controlled Senate. (Though it's hard to tell because he's so deathly quiet, Thomas is to the right of their sainted Scalia.)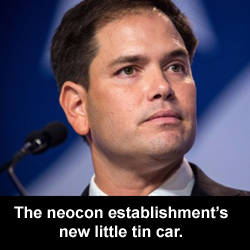 All that said, Obama's natural inclination will be to offer an olive-branch appointment, something like the one he trial-ballooned this week, namely the Republican governor of Nevada. Seriously … what is it with this president's Pangloss-like insistence on attempting to curry favor with the Republicans? Hasn't he been burned enough times in the last seven years? He's like freaking Charlie Brown trying to kick the football again. Earth to Obama: they hate everything you want to do … doesn't matter what it is. Best to nominate someone that might energize the Democratic base for the upcoming election; make the point that the election is, in substantial measure, about this issue. It's about a lot of things, but the Supreme Court is a biggie.
The remaining G.O.P. candidates discussed this during the CNN debate on Thursday night. I say "discussed", though it was more a pissing contest. Apparently John Roberts is now too liberal for Donald Trump's taste. I wish I could say that this food-fight was the worst display of the entire debate, but that's not even close to being true. Anyone watching was treated to a rehash of John McCain's health plan (i.e. let insurance companies sell their products across state lines), resurrection of the ultimate neocon foreign policy (apparently Marco Rubio is now the little tin car Bill Kristol drives around in), and rabid celebration of trickle-down economics. And a lot of good yelling and screaming, of course.
One thing's for certain, people … if anyone on that stage in Texas gets anywhere near the White House, don't buy any green bananas. You'd just be throwing your money away.
luv u,
jp