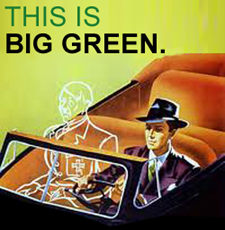 Big Green celebrates the holidays two months late, with a new Ned Trek Christmas Special, five new Big Green songs, and some uncontrollable silliness. Hot holiday leftovers, coming right up.
This is Big Green – February 2017.
Features: 1) Ned Trek 31: It's A Profitable Life – A Big Green Holiday Special, featuring 5 new Big Green Songs; 2) Song: You Can't Do Anything, by Big Green; 3) Song: You Asked Me How, by Big Green; 4) Song: Fountainhead, by Big Green; 5) Song: Christmas Without You, by Big Green; 6) Song: Christmas Pearls, by Big Green; 7) Put The Phone Down: Serial apologies for the lateness of the holiday; 8) Lamenting the passing of John Hurt and others; 9) Which Jane Eyre?; 10) Life in the Turkey House; 11) Special kind of exit.
Podcast: Play in new window | Download