Welcome to the Home of the Utica Peregrine Falcon Project
The 2017 season is exciting with 4 young ready to take flight! Please visit our Latest News page for updates on what the Utica falcons are up to and go to the Get Involved page to learn about fledge watch and volunteer to help keep the young safe!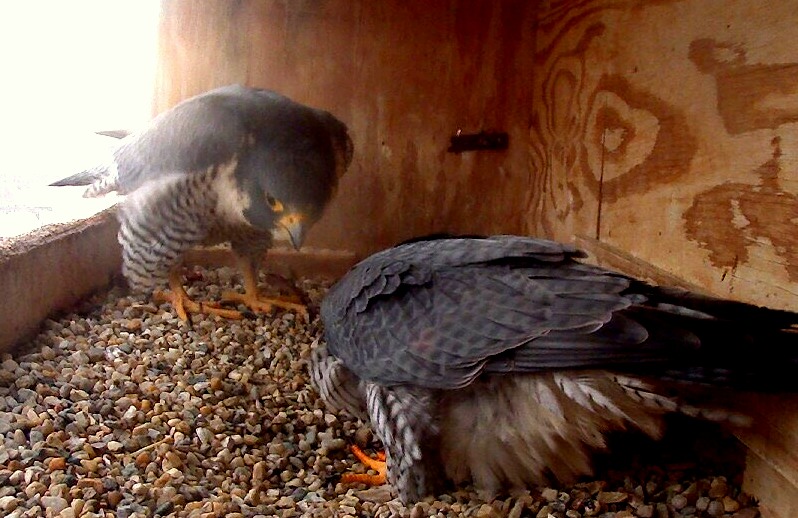 ---
---
Check our Falcon Cams page for the best live view! 
We recommend the Overkill view – new this season!!
---
---
Peregrine falcons have been resident in the downtown Utica, NY area for ten years. Our original pair Maya and Tor, arrived in 2007.  Our current pair, Astrid and Ares have been resident since 2013.  More information can be found on the Historical Info menu.
Please help us to enhance this project by donating! We will always need additional funding as we plan to continually expand and enhance the project. Possible options include additional nest sites for Peregrines and other raptors.  We have also begun to bring an educational component into area schools. Thank you all for your continued support of this amazing project!